WHY IS BUNGALOW 8 ONE OF THE BEST RESTAURANTS IN DARLING HARBOUR?
At Bungalow 8, you have a wide choice of delicious foods to choose from. Spend a leisurely lunchtime here or fill up on the go, any time from 12 noon onwards. Find yourself looking for a bite to eat in the afternoon? No problem, at Bungalow 8 you can have a late lunch or an early evening bite – the choice is yours. And in the evening? Of course, Bungalow 8 is at your service then too. Take your time over a great dinner with friends or have a meal to start off your party evening! Thanks to a full menu of classic dishes with a contemporary twist, you can find something for all tastes and budgets here. Sharing platters are great for a relaxed meal or the smaller appetite, but those who need something more substantial can also find exactly what they need on the varied menu, which includes seafoods, burgers and steak as well as delicious salads, mains, sides and more.
WHERE IS BUNGALOW 8 LOCATED IN DARLING HARBOUR?
Bungalow 8 is ideally placed for those exploring the Darling Harbour area. Situated in Lime street, part of the iconic King Street Wharf area, Bungalow 8 is the ideal location to meet up with others. It is close to loads of attractions, and easy to get to on foot, by car or with public transport. You can even arrive in style in a water taxi! Thanks to its great views and large outside terrace area, it is wonderful spots to bring visitors to Sydney, who will marvel at the stellar harbour views. Darling Harbour offers a wonderful array of attractions and venues to spend time, but just a short stroll will also take you to Sydney's central business district, or other destinations such as Barangaroo.
DOES BUNGALOW 8 OFFER LATE NIGHT BITES?
Yes, here at Bungalow 8 we understand that you can't party the night away on an empty stomach! Our full menu is served until 9pm, and after that, a reduced menu is available for the rest of the night. Choose from a variety of delicious foods to share or just have a small plate to yourself, depending on how the mood takes you. For functions or when bringing larger groups, you can also order food in advance, just contact us with your requirements.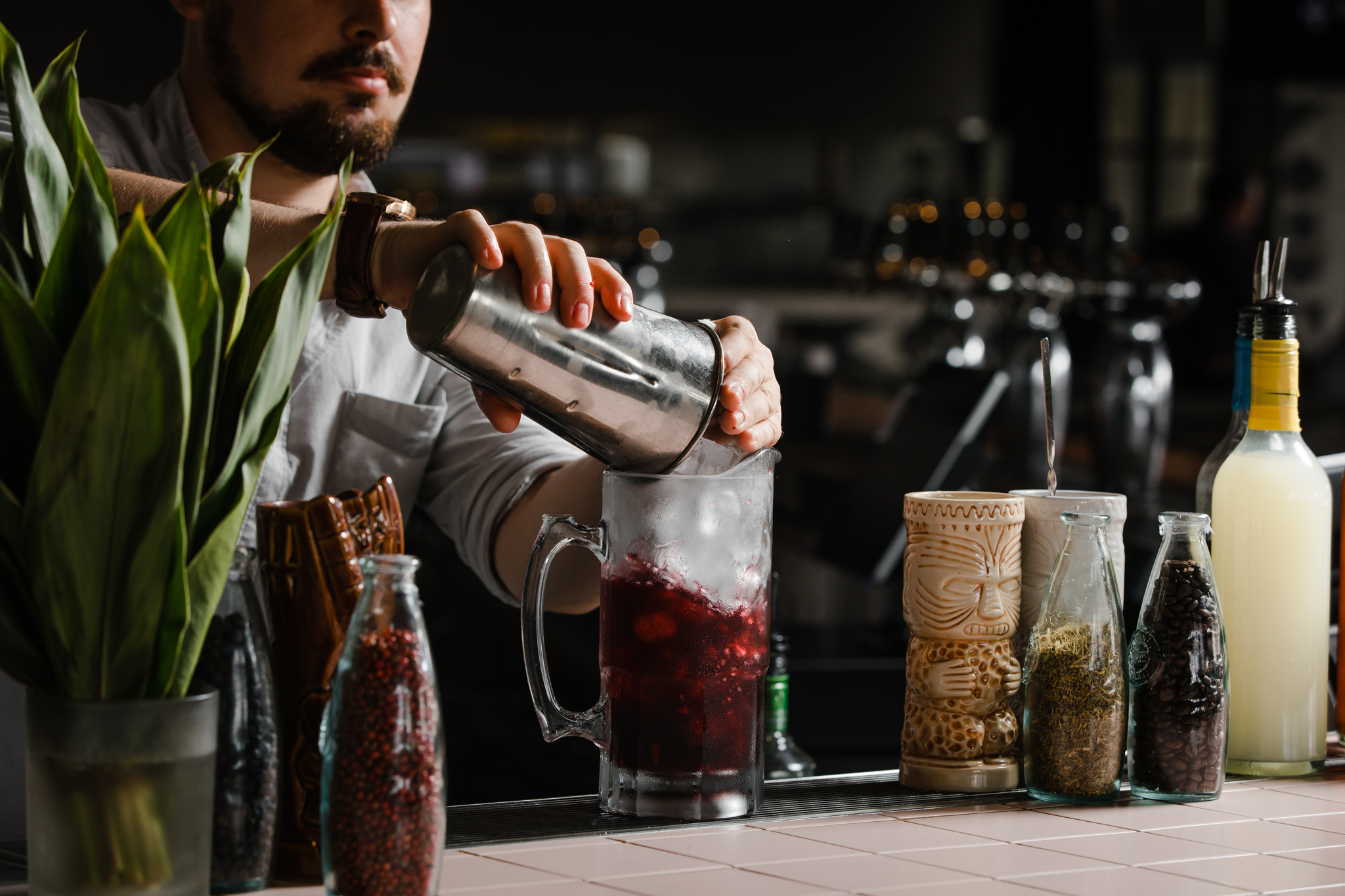 WHAT FOOD AND COCKTAILS DOES BUNGALOW 8 SERVE?
Bungalow 8's food includes a choice of classic favourites, all given a contemporary twist, so you can be health-conscious or indulge yourself. Choose from sharing platters, starters, salads, mains, burgers, sides and desserts from the main Bungalow 8 menu, or enjoy our range of small plates in the Loft to graze on while dancing the night away.
When it comes to cocktails, you are spoilt for choice. Classic and modern cocktails, mocktails and even bottled cocktails to share – or enjoy a jug of something delicious! Watch out for our special Sorbet sessions on Saturdays and Sundays too – ideal to get your weekend off to a great start! For those who are not into cocktails, there is still a lot of choice – try our beers, ciders, wines, spirits and more from the substantial list.
HOW CAN YOU CONTACT BUNGALOW 8?
To get more information, reserve a table or book a function, simply send a message via the contact page or phone (02) 8322 2006 during opening hours (after 12 noon daily). The website will show you the current food and drinks menus, and also lists all the promotions and special events and offers on the what's on page.
IS THERE A DRESS CODE AT BUNGALOW 8?
At Bungalow 8, the dress code is smart casual. In the evening, when the venue turns into more of a club, people tend to dress a bit more smartly and runners, canvas shoes and thongs are not welcome, so check your footwear before setting off. Apart from that, just make sure that your clothes are comfortable enough to keep you going on the dance floor until the early hours!